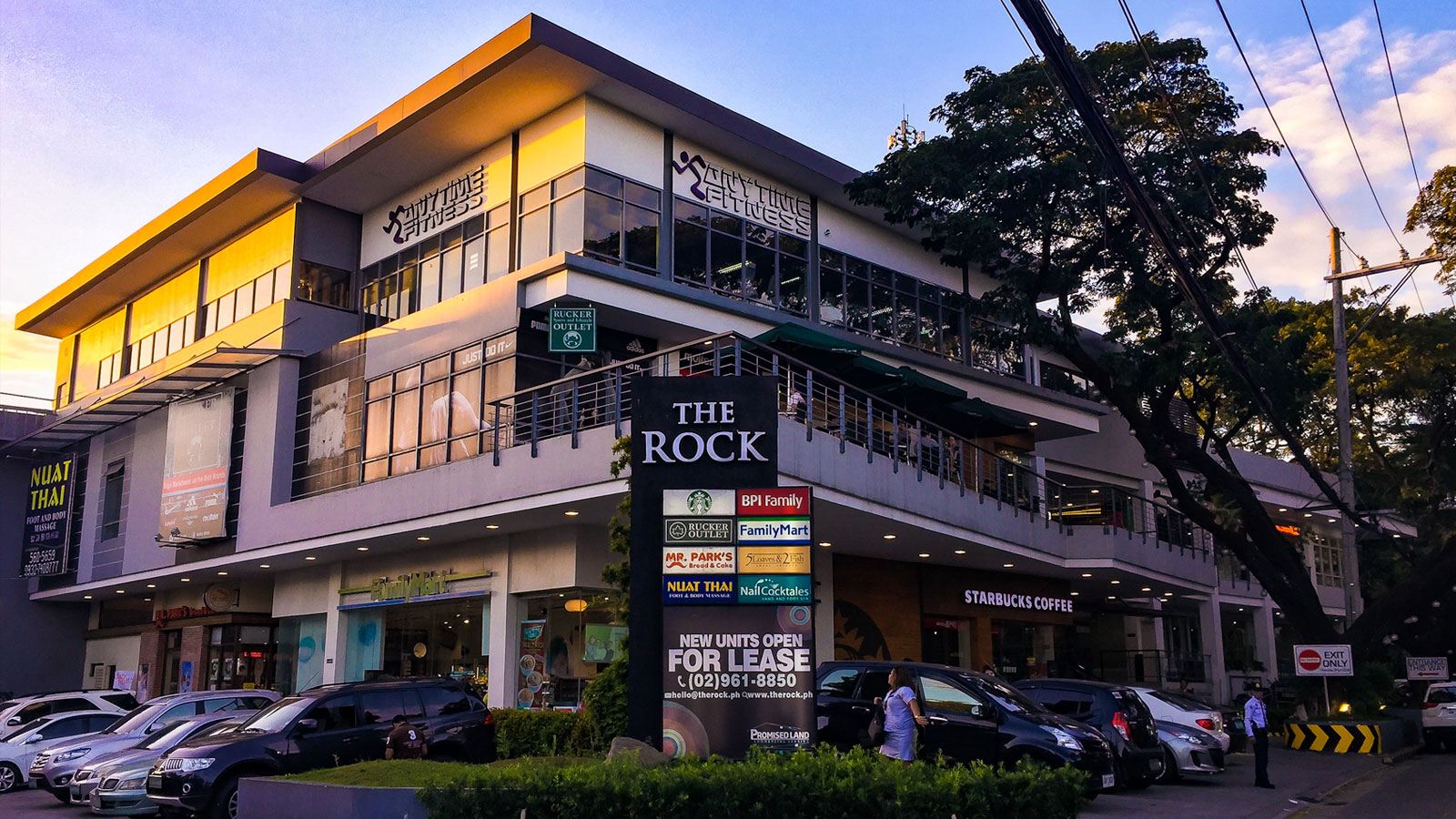 Vicinity
Holy Spirit Drive is a commercial road which siphons an average of 35,000 motorists a day. Being the exclusive route of more than 400,000 homes within the area, Holy Spirit Drive has been exponentially thriving.
Market
Holy Spirit Drive is the main thoroughfare of a 350 hectare Residential Area. It is barely 1 kilometer in length, but Holy Spirit Drive is the ONLY "Commercial Zone" appropriated by the City Government within the place.
Courtyard
The Courtyard is one of the unique features that separates The Rock from the other developments within the Holy Spirit community.
Fitness Area
The FITNESS AREA is an integral part of the core concept of THE ROCK. It shall engage the community to sustain a healthy and productive way of life.
ANYTIME FITNESS is 3000 branches strong in the US and its clubs are present in Europe, Latin America, Oceania, Middle East and Asia. ANYTIME FITNESS provides a comprehensive neighbourhood-style fitness format that is designed for the community. Its 500 square meter floor area includes several unique features, such as: private bathrooms and a modern group exercises facility. True to its name, ANYTIME FITNESS shall be accessible "anytime" – 24 hours a day for 7 days a week…thereby bringing the term "customer service" to a whole new level. Furthermore, unlike most gyms, an ANYTIME FITNESS membership allows you to access thousands of clubs worldwide, at no extra cost.